aDOOR PROPERTIES > CONSTRUCTION
What Goes Into An aDoor Home?
Every aDoor home is built to last. Our processes are constantly evolving, keeping up with the latest advancements when it comes to construction and building standards, ensuring your future home is built using the most reliable vendors, techniques, and products.
Our trusted vendors ensure that every house is built to stand the test of time.
We're committed to doing the right thing, even when no one's looking.
We take pride in using the highest-quality products on the market to ensure that all components of our homes–even the ones that you can't see–will stand the test of time.
Buyers tend to get caught up in what type of finishes their builders are using: countertops, flooring, tile, etc. And all of that is important. But the truth is, it's easy to lose sight of what really matters, and that's what's behind your walls–the stuff you can't see.

All aDoor Properties homes are built with Huber Engineered Woods, Zip System wall sheathing and roof panels. When we build homes we do more than put four walls. Zip System sheathing and tape protects what matters most, by giving you a strong, quality home that protects against moisture and air leaks. Our Zip System is backed by a 30-year warranty. This is something that most of our competitors don't offer.
James Hardie fiber cement siding is engineered to stand up to the elements, and stand out in your neighborhood. James Hardie products are trusted to grace the sides of more than 8 million homes across North America.
The REHAU PEXa plumbing system is designed for pros. EVERLOC+ compression-sleeve fittings and RAUPEX® PEXa UV shield pipe come together to create a secure plumbing system that installs in seconds. Precise, secure connections made immediately, every time in any weather, are instantly ready for pressure testing.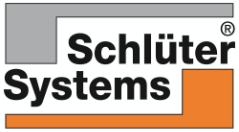 All of aDoor Properties custom tile showers are waterproofed with Schulter Systems Kerdi waterproofing shower system backed by a 10-year limited warranty. Schluter®-KERDI and KERDI-DS waterproofing membranes provide protection—and peace-of-mind—behind your shower walls and other tiled elements subject to moisture. KERDI and KERDI-DS are pliable, sheet-applied, bonded waterproof membranes and vapor retarders with limited crack-bridging capabilities. Accessories made out of KERDI, including waterproofing strips, seamless corners, and pipe and mixing valve seals help complete the waterproofing process.

Any aDoor Properties home that has access to natural gas will come equipped with a Noritz Tankless gas water heater. Noritz Tankless gas water heaters are extremely durable, require little maintenance and are supported with one of the best warranties in the tankless industry. Noritz owns all aspects of manufacturing, ensuring that you always get the highest quality parts. Every unit comes with a Noritz 12-year non-prorated warranty.

Our trusted warranty partner, 2-10 Home Buyers Warranty (2-10 HBW) is the industry leading provider of structural warranties. A full suite of warranties and services help you protect your profits, promote your quality and plan for the future.
Building homes you can rely on.
Reach out to our team to learn more about our process and start your journey to finding the perfect home for you.